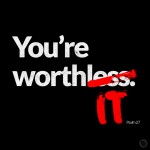 In case you needed a reminder today.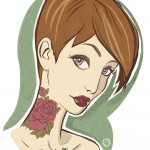 I've been getting the itch to draw just for fun lately, so I've been tinkering with this new digital illustration… a few minutes here, a few minutes there. I've been testing/playing with this new Photoshop brush I got, so I used it on this one. I like the juxtaposition of the cute li'l lady and […]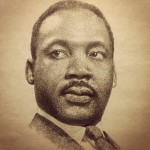 It's time for a new round of Black History Month portraits for Warner Press, so here they are (taken from my Instagram feed): Alexander Crummell, all finished. #BlackHistory #portrait A photo posted by Christian Elden (@christianelden) on Jan 13, 2015 at 3:30pm PST   Anna Julia Cooper portrait all finished. A photo posted by […]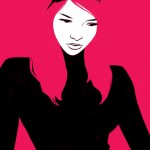 Did a little digital sketching tonight… Playing with negative space.
Sketching sometimes helps me get out of creative ruts… Here's one I did this afternoon. Also see it on Instagram: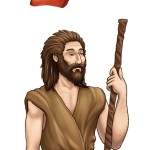 This week I had the task of creating illustrations for a book cover that would somewhat "match" the art style of a previous book, which was illustrated by the late great Wilson Williams Jr. The new cover needed to feature characters from the Bible's New Testament, as the previous cover had characters from the Old […]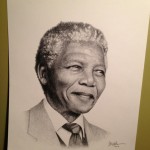 With the news of Nelson Mandela's passing yesterday, it dawned on me that I never made an official blog post about the portrait I did of him several months ago. I'm happy to have contributed to Follow The Northern Star's efforts to "respectfully highlight the values exemplified and significant contributions made by individuals within diverse […]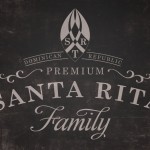 Santa Rita Tobacco, a budding cigar manufacturer, came to my company with a logo that needed a little help. We recently completed the logo redesign, and they'll also be rolling out new packaging and an e-commerce website soon. This project is a work in progess with a few different stages, but the redesigned identity is […]