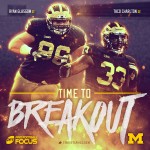 Link to article here: https://www.profootballfocus.com/college-football-top-25-breakout-players-2016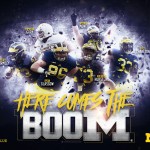 New design (fan art) for the Michigan Football defensive line, which should be pretty solid, by all accounts.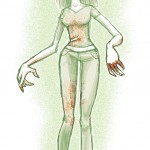 Just going through some old files and found this zombie girl sketch from almost 3 years ago (!!!)… She'd probably be even gnarlier by now.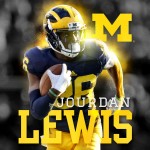 Created this mainly to have the cut-out of Jourdan Lewis for later, but he's killin' it right now. Had a great showing against MSU last week. Michigan's @JourdanJD is now just 5 pass breakups away from setting @umichfootball's all-time single season record. pic.twitter.com/qZ1tS3Kkyw — Christian Elden (@christianelden) October 21, 2015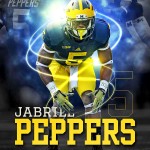 Here's my first crack at a sports poster design, featuring Michigan's future Heisman Trophy winner, Jabrill Peppers. …and another version without the light streaks.
Recently, it came to my attention that the Harriet Tubman portrait I drew in 2012 for Follow The Northern Star (below) had been used in a global campaign by an organization called Women On 20s, attempting to get a woman on the U.S. $20 bill (you probably heard about it). Great, right?! Well, it could have been, only […]