If you're new to my work or have happened upon this blog by following links from elsewhere, allow me to give you a tiny peek inside a children's book I recently finished illustrating called "Petunia Pepper's Picture Day."  A bit more about the story from the publisher:
Poor Petunia Pepper! Every year, disaster strikes on her school picture day. Puffy hair, pumpkin-style smiles and pink eye help her take pictures that only her family could love. But this year, Petunia promises herself things are going to change. She carefully plans for the perfect picture day. But when she misses the school bus, a series of misadventures begins that leads to yet another picture day fiasco. Will Petunia's perfect picture be ruined, or will she finally take a picture everybody in her class will love?
For those who haven't picked up the book yet, here's a glimpse inside (without giving too much of the story away):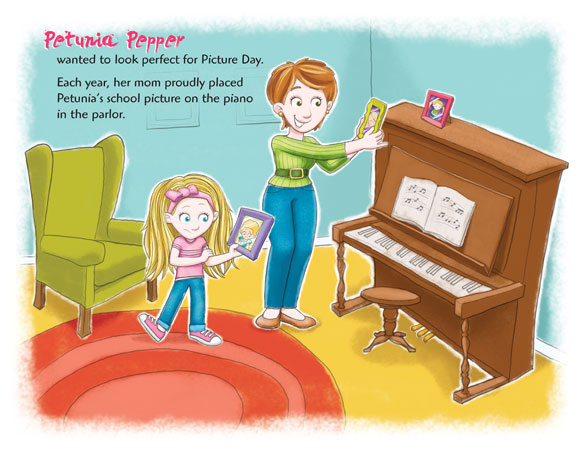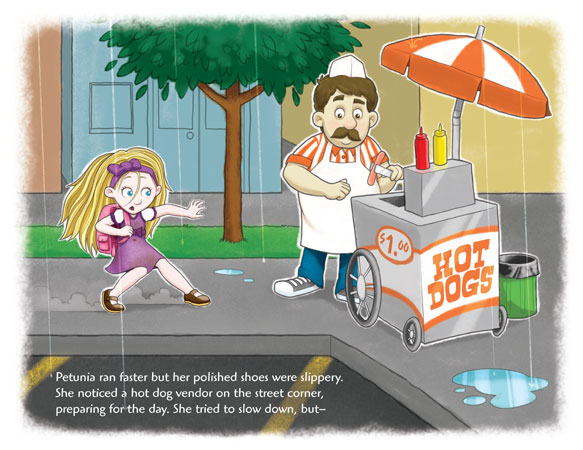 The book was a blast to be a part of, and having met the author in person at ICRS in St. Louis not long ago, I can tell you what a genuine person she is — she's got a heart for young people!  Here's hoping this isn't the last you've seen of Petunia Pepper.
To get a copy of the book for yourself, go to Amazon or Warner Press.